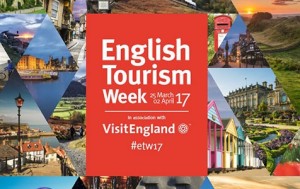 Book a London taxi tour online or phone +44 (0)203 00 44 953
English Tourism Week: 25 March – 2 April, 2017
English Tourism Week showcases all the fantastic experiences that await you when you visit England on your next holiday.
New Lower Tour Prices
To celebrate the 2017 English Tourism Week, we are lowering the prices on our London and English Countryside Taxi Tours to give you even more reason to visit our green and pleasant land.
To see our new, lower tour prices, please visit our Homepage here at London Black Taxi Tours.
—————————————————————————————————–
If you would like to contact us, you can:
We are also a full-service London Black Taxi company:

+44 (0)203 00 44 953

Let us know if you need transportation to and from the airport or anywhere else you need to go in and around London.
Please read our Terms and Conditions before booking.
+44 (0)203 00 44 953