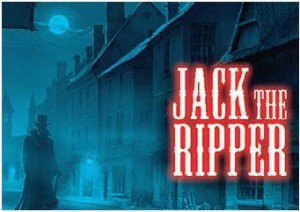 Follow the trail of Jack the Ripper, if you dare!
Follow Jack's trail from the comfort of a London Taxi
Transport back to murky &  mysterious 19th century East London
Explore the legend of the Ripper and Whitechapel murders
Walk the cobblestone streets and gas-lit alleyways where Jack lurked
Visit the murder sites where Jack's victims met their unfortunate end
Discover the notorious pubs where the girls plied their trade
Stop for a nibble &  tipple at the Ten Bells,  the most famous pub in Ripper history
Suitable for those 18 years of age and over
Pick-up and drop-off at any central London location is included in the tour price
If you have a long flight layover and want a Jack the Ripper Tour of London,  we can pick you up at the airport and deliver you back in time for your departing flight (extra charges will apply)
Our drivers are Specialist Trained Ripperologists! Not only do they have the extensive knowledge of London that is typical of London cabbies,  they have specialised in the Jack the Ripper legend.
And don't worry! You will be safe from Jack and enjoy a comfortable tour in one of our Licensed London Black Taxis.

Prices
£230 for 3 1/2 hours
Up to 5 people per taxi
No additional "per person" charges
Tour Length
Tour time:  3 1/2 hours
Tour Itinerary
 Highlights all of the Jack the Ripper sites in East London. Visit the murder sites among the maze of cobblestone alleyways that helped Jack evade detection and capture.  See the White Hart pub,  a true Jack the Ripper landmark where one of the major suspects actually worked.
We will leave the cab at intervals for an up-close look at East London that will transport you back to that long-ago era of gas-lit shadows. Stand on the streets where the murders occurred and hear more hair-raising tales from our Specialist Trained Ripperologist.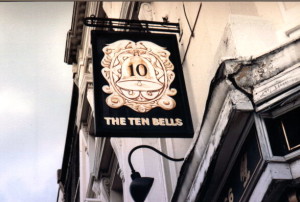 Stop at the Ten Bells Pub for a nibble and tipple,  where our Specialist Trained Ripperologist will continue the eery story of how Jack lured the working girls of this pub to their fate. The Ten Bells is indelibly linked with the Jack the Ripper Story and still looks much like it did in 1888.
Wheelchair Accessible
All our taxis are wheelchair accessible. Slight modifications can be made to the tour,  if necessary,  for easier wheelchair access. Our drivers are always pleased to help.
Please phone us for specific information if you are travelling with an electric wheelchair.
Why book with us?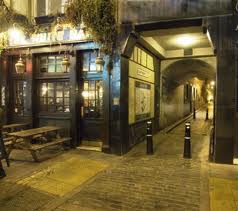 You travel in a small,  personalised tour group in the comfort of an inconic London Black Taxi.
Our tour guides are Licensed London taxi drivers who have specialised in the Jack the Ripper legend.
We will pick you up and drop you off at any central London location,  inclusive in the tour price. Coach tours and some taxi tours pick up and drop off at a location of their choice,  leaving you to make your own way to and from that location.
We will schedule your tour to suit you. Jack the Ripper coach and walking tours occur only at certain times of the day,  certain days of the week, and in some cases,  only during certain months of the year. Our tours occur at your convenience.
Flight Layover Tours
If you have a long flight layover and would like a tour of London or the English countryside,  we can pick you up at the airport and deliver you back in time for your departing flight.  An extra fare for the airport pick-up and return will apply,  so please mention this at the time of booking.
Ripperology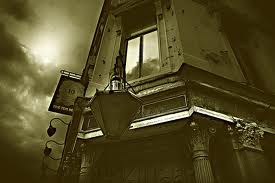 The term "ripperology"  was coined to describe the study and analysis of the Ripper cases. Our guides have studied "ripperology" to become experts in the Ripper legend.
Because the murders were never solved,  the legends surrounding them became a combination of genuine historical research, folklore,  and pseudohistory. There are over one hundred theories about the Ripper's identity,  and the murders have inspired multiple works of fiction.
Recommended Ripperology Reading
(try saying that 3 times fast!)
BBC on Jack the Ripper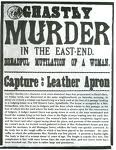 Metropolitan Police Files on Jack the Ripper
To Book our Jack the Ripper Taxi Tour:
We are also a full-service London Black Taxi company:

+44 (0)203 00 44 953

Let us know if you need transportation to and from the airport or anywhere else you need to go in and around London.
Please read our Terms and Conditions before booking.
Need Advice?
Which tour to take? Which tour company to use? Our Why Book With Us page might help you decide.
Additional Price Information
No administration fees, credit card fees, or taxes will be added to the Tour Price.
Pick-ups and drop-offs within Central London are included in the Tour Price.
Pick-ups and drop-offs outside of Central London will incur an additional meter fare, which will be subject to our very reasonable administration/booking fee (Please read our lovely Terms and Conditions.). Any questions, just ask!