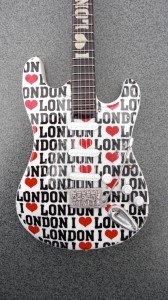 Book a London Black Taxi tour online or phone +44 (0)203 00 44 953
Hear and See London's Rock 'n' Roll History
You will be treated to live commentary by your London cabbie, who is a specially trained London tour guide and an expert in London's Rock 'n' Roll History
Hear the stories of these places and people that shaped the history of Rock 'n' Roll.
The British Beat
The '60s and '70s saw an explosion of "British Beat" music: a fusion of rock, doo wop, R&B, jazz, blues, folk, and soul.
Pioneer groups such as The Beatles, The Rolling Stones, The Who, and The Kinks lived and performed in London while making their mark on modern musical history.
See the places and hear the stories of these legends that shaped the history of Rock n Roll.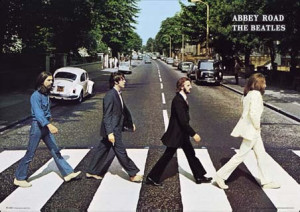 The Fab Four
In 1963, The Beatles migrated from Liverpool to London. Visit their recording studios, film locations, homes, and hangouts – past and present
Abbey Road's iconic zebra crossing (get the camera ready!)
Abbey Road Studios. Sign the famous wall.
London Palladium, where the Beatles first live TV performance took place
Apple Records Headquarters
Indica Gallery, where John met a certain avant-garde artist. Hear about the moment their eyes locked and John knew "that was it".
Macca's London pad in St. Johns Wood
The location of the historic Beatles 'rooftop session'
 The only place the Beatles ever lived together
'A Hard Day's Night' and 'Help!' film locations
and more
Even more…
On your tour, you will see other monumental London landmarks and hear the stories about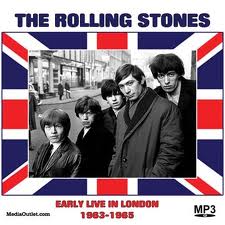 Carnaby Street – the centre of 60s culture
Denmark Street – Europe's best music street
The Rolling Stones
The Who
Elton John
Jimmy Hendrix
David Bowie
Pink Floyd
and other Rock legends. The list is endless.
Here's a Taster of the places and stories that await you
Did you know that Keith Moon and Mama Cass died in the same flat?  The London Mayfair flat was owned by their mutual friend, singer-songwriter Harry Nilsson.  Visit this posh London neighbourhood and hear the unfortunate tale.
Can you name the "50 Moments that Changed the History of Rock and Roll"?  One such moment was the night in London when instrument demolition became an intricate part of The Who's live performances. We'll tell you the story!
Visit London's "Tin Pan Alley" – Europe's best music street.  Rock and Roll history was made here.  As early as the 1920s, a niche musical community developed here, which still remains today.  In this friendly and atmospheric street, there's always music wafting from basements, shop windows and balconies.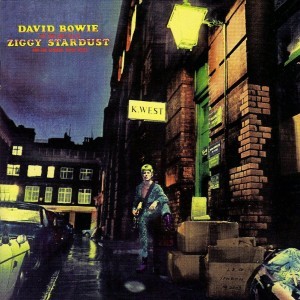 The disturbing "space invader" cover for David Bowie's 1972 album, "The Rise and Fall of Ziggy Stardust and The Spiders From Mars", was photographed in an ordinary backstreet of London.  This small side-street  has for many Bowie fans the same significance as Abbey Road or Jim Morrison's grave in Paris.  We'll take you there!
Who do you fancy?
Who are your Rock heroes?  Beatles all the way?  Or would you like less Beatles and more Stones?  Let us know who your Rock heroes (or heroines!) are, and we will do our best to design the perfect tour for you.
Those Were the Days, My Friend
Our tour will transport you back to the days we thought would never end.  Though the years have rushed by us, in our hearts the dreams are still the same.  Relive those days with us and join us for the best Rock 'N' Roll tour in London.
Price
£230 for 3 1/2 hours
Up to 5 people per taxi
No additional "per person" charges
Tour Length
Tour time:  3 1/2 hours
However, more time can be arranged. Just let us know.
After Tour Nibbles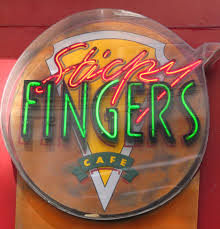 If you want to stay in the groove, we can recommend one of London's Rock 'n' Roll cafes, including
Bill Wyman's "Sticky Fingers Cafe"
Wheel Chair Accessible
All taxis are wheelchair accessible. Please mention at time of booking if you have an electric wheelchair,  as we will ensure that you have a slightly larger taxi.
Pickups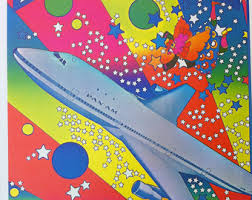 We will pick you up and drop you off at any Central London location,  inclusive in the price.
No need to take public transport across town just to start your tour! We will greet you at your door and see you safely back again.
Flight Layover Tours
If you have a long flight layover and would like a tour of London or the English countryside,  we can pick you up at the airport and deliver you back in time for your departing flight.  An extra fare for the airport pick-up and return will apply,  so please mention this at the time of booking.
To Book your London Rock n Roll Tour:
We are also a full-service London Black Taxi company:

+44 (0)203 00 44 953

Let us know if you need transportation to and from the airport or anywhere else you need to go in and around London.
Please read our Terms and Conditions before booking.
Need Advice?
Which tour to take? Which tour company to use? Our Why Book With Us page might help you decide.
Additional Price Information
No administration fees, credit card fees, or taxes will be added to the Tour Price.
Pick-ups and drop-offs within Central London are included in the Tour Price.
Pick-ups and drop-offs outside of Central London will incur an additional meter fare, which will be subject to our very reasonable administration/booking fee (Please read our lovely Terms and Conditions.). Any questions, just ask!