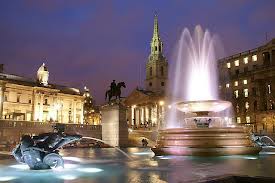 Book a London taxi tour online or phone +44 (0)203 00 44 953
London is a vibrant city by day, but at night it truly comes alive
By night, London takes on a completely different look, with bright lights and buzzing streets and there are literally hundreds of restaurants, theatres, museums, bars, cafes and clubs, all vying for your business.
Museums
One great option, in which you can combine a sociable night out with a little bit of culture, would be to visit a late-night museum. You will be able to take in an exhibition, visit a new gallery or join a guided tour. There are plenty of museums open late at night, including Sir John Soane`s Museum, which on its monthly late openings is completely lit by candles, giving it a uniquely atmospheric aesthetic appeal. The Science Museum is also open late (until 10pm), once a month and generally on a Wednesday and the National Portrait Gallery is open weekly until 9 p.m.
Cinema
For film lovers, London offers the best in cinemas. All of the latest films are shown in cinemas in every part of London, so you just need to find your nearest cinema. If you are anywhere near the Portobello Road, the Electric has rather luxurious leather armchairs for seating and each one has its own footstool and a table.
Tours
There is no better way to see the nighttime splendor of London than in the comfort of an iconic London Black Taxi. Our London By Night Taxi Tour is, in a word, dazzling. You will be treated to live commentary by your London cabbie, who is a specially trained London tour guide. See the historic London landmarks and learn about the deeds of the great people who shaped English History.
Clubs
Another obvious but great choice is to go late-night clubbing and the options here are vast. There are some clubs which are particularly renowned for playing certain types of music. You can choose what type of music you want to dance the night away to, ranging from indie, house, hard dance and rave, hip hop, pop, retro, freestyle and many more. Also, some of the more famous clubs will have specific DJs or special events at certain times of the year, such as Valentine`s Day. It`s worth keeping your eyes out for these.
Of course, what you choose to do in London at night depends greatly on who is in your group. If you are with children or pensioners, neither would be particularly pleased with a rave at the Star of Bethnal Green, London E2. But you might!
Theatre
However, no matter how old or young your group, everyone loves a good show. If you are looking for shows, London is definitely the place to be, day or night! There are a vast range of them on at all times of the year and some do not require advance booking. Despite this, sometimes a bit of forward planning on these occasions does help and there are plenty of tickets available online. When it comes to choosing the best show or play, Boxoffice have some really great options, including pre-theatre restaurant deals that help you to really make a night of it.
—————————————————————————————————–
If you would like to contact us, you can:
We are also a full-service London Black Taxi company:

+44 (0)203 00 44 953

Let us know if you need transportation to and from the airport or anywhere else you need to go in and around London.
Please read our Terms and Conditions before booking.
+44 (0)203 00 44 953