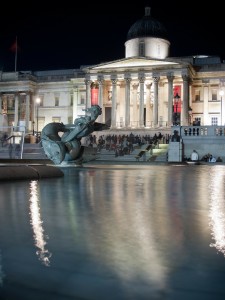 See London by Night
In the warmth and comfort of an iconic London Black Taxi, see London in all its magically-lit splendour
Houses of Parliament
Big Ben
Trafalgar Square
The London Eye
St. Paul's Cathedral
Dazzling
London by Night is, in a word, dazzling. You will also see
Westminster Abbey
Tower Bridge
Tower of London
Piccadilly Circus
Harrods
and much more
Hear about London's Fascinating History
You will be treated to live commentary by your London cabbie, who is a specially trained London tour guide.
Learn about historic London landmarks and about the deeds of the great people who shaped English History.
Christmas Lights
If you are lucky enough to visit London at Christmas time, your tour will include the best of London's Christmas light displays.
Prices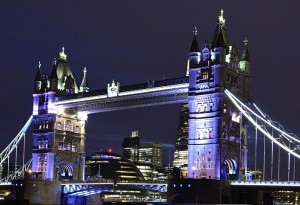 £230 for 3 1/2 hours
Up to 5 people per taxi
No additional "per person" charges
Tour Length
Tour time:  3 1/2
However, more time can be arranged. Just let us know.
Wheel Chair Accessible
All taxis are wheelchair accessible. Please mention at time of booking if you have an electric wheelchair,  as we will ensure that you have a slightly larger taxi.
Pickups
We will pick you up and drop you off at any Central London location,  inclusive in the price.
No need to take public transport across town just to start your tour! We will greet you at your door and see you safely back again.
Flight Layover Tours
If you have a long flight layover and would like a tour of London or the English countryside,  we can pick you up at the airport and deliver you back in time for your departing flight.  An extra fare for the airport pick-up and return will apply,  so please mention this at the time of booking.
To Book your London by Night Tour:
We are also a full-service London Black Taxi company:

+44 (0)203 00 44 953

Let us know if you need transportation to and from the airport or anywhere else you need to go in and around London.
Please read our Terms and Conditions before booking.
Need Advice?
Which tour to take? Which tour company to use? Our Why Book With Us page might help you decide.
Additional Price Information
No administration fees, credit card fees, or taxes will be added to the Tour Price.
Pick-ups and drop-offs within Central London are included in the Tour Price.
Pick-ups and drop-offs outside of Central London will incur an additional meter fare, which will be subject to our very reasonable administration/booking fee (Please read our lovely Terms and Conditions.). Any questions, just ask!